27 July 2017 @ 07:46 am
You can be my dream daddy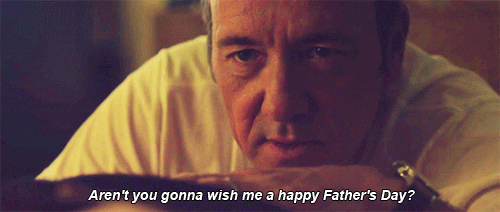 Doesn't everyone like to be pampered and spoiled? You could certainly understand the desire. How about receiving the benefits of experience and knowledge...through someone else, someone older than you and more distinguished? Be good, then, and you'll be rewarded. Be bad - well, remember: a punishment isn't off the table for someone with your youth.
— OR —
They're so young - yet so, so tempting. But you know what they say. The more forbidden the fruit, the sweeter the juice. They're
absolutely
off-limits. And wouldn't you love to taste them, no matter if you feel guilty or not? Look at yourself. Do you feel like a pervert? This person could be an outlier, or maybe you've always had a weakness, even if you didn't realize it before. At least you can take care of them like few others chasing after them could. You know exactly what they want and need.
Comment with your character, information, and what role they'll play.
Is there an age gap? Is this actually illegal? It could be kink play, though, or characters acting older and younger.
Please note that there also doesn't need to be daddy kink "play" if you don't want it. There could just be an older/younger or an inexperienced/refined dynamic. Just be sure to clarify how heavy or light you'd prefer to go.
Older ladies are fine, too.
Reply to others.
Thread.

27 July 2017 @ 02:20 am
148.2.2 - quote
"You can clutch the past so tightly to your chest that it leaves your arms to full to embrace the present."
Shelby forces herself to take a deep breath. And then another, and another, trying to convince herself that the near perfect world she had spent two and a half years building for herself is not about to end.
( Two days earlier. )
--
Shelby Manning
Need For Speed
OC
1085 words
Current Mood:

scared
26 July 2017 @ 09:25 pm
spoosh splash
Caught in the rain
It started out quietly, and then, quite suddenly, you're caught in a storm. Time to find cover. Nothing much to do but to wait it out.
Scenarios listed below for those who want 'em.
i WHERE:
001 PLAYGROUND
- Well, you can try to hide under the slide or maybe in the jungle gym... at least you're some place fun?
002 PARK
- Always happens, caught outside trying to take advantage of the weather... and it ends up pulling a fast one on you.
003 STORE FRONT
- Better hope they have an awning you can take advantage of.
004 THE BEACH
- Not exactly the best place to be during a rainstorm, however it is possible to get caught in a sudden storm.
005 WILD CARD
- Anyway you want it.
ii HOW:
001 TREE
- Not the best cover, but it'll have to do, stay close to the roots and you won't get too wet.
002 UMBRELLA
- Most conventional... Kinda boring. But it works.
003 NEWSPAPER
- Not permanent, but it'll have to do. Good luck.
004 BAG
- Well... y'gotta do what you gotta do.
005 NONE
- You know what. You're a rebel. You don't need cover. Screw convention.
006 WILD CARD
- that's the way you need it.
iii WHY:
001 REJECTED
- Welp. Rejection sucks. And no one will see you crying in the rain.
002 WAITING
- For the bus? For someone else? For some revelation? What are you waiting for.
003 MELANCHOLY
- Sometimes the best place to feel a bit down is out in the rain.
004 HAPPINESS
- Is everything going your way? Are you singing a refrain while walking down the lane? Just singing. Singin' in the rain.
005 ANGER
- WELL YOU KNOW WHAT. SCREW YOU TOO, RAIN.
006 WILD CARD
- Anyway you want it.
>>
POST
with your character
>>
TAG
others, use
RNG
if you need to, or just make up your own scenario if you want!
>>
HAVE FUN.
26 July 2017 @ 10:18 pm
I miss the way you make me feel, and it's real
the shipping picture prompt meme


SIMILAR TO THE PICTURE PROMPT MEME & THE SMUT PICTURE PROMPT MEME ONLY FOR SHIPPING.

i. COMMENT WITH CHARACTER
ii. OTHERS LEAVE A PICTURE (OR TWO OR THREE....)
iii. REPLY TO THEM WITH A SETTING BASED ON THE IMAGES.



THIS POST WILL BE IMAGE HEAVY.




| | | |
| --- | --- | --- |
| Link to an image: | Embed an image in your reply: | You can control width and height of your pictures: |

26 July 2017 @ 09:18 pm
the most dangerous game
The Most Dangerous Game
"I wanted the ideal animal to hunt," explained the general. "So I said, 'What are the attributes of an ideal quarry?' And the answer was, of course, 'It must have courage, cunning, and, above all, it must be able to reason.'"
"But no animal can reason," objected Rainsford.
"My dear fellow," said the general, "there is one that can."
"But you can't mean--" gasped Rainsford.
"And why not?"
For some devoted hunters, the usual game begins to pall. They seek something a little more difficult. More dangerous. One that can fight back in ways that no tiger or bear or rhinoceros ever could. And so they seek out the most dangerous game available.
Humans.
And here we begin. Are you one of the hunters, seeking thrills and excitement in the pursuit of game that can potentially outwit you? Did someone coerce or force you to the island to play the game? Are you one of the hunted, somehow brought here as likely prey? Or did you somehow accidentally stumble onto the island without realizing it? No matter what option, though, you're in the midst of a fight for your life.
( WARNING: possible triggers for violence &c )

"I'm looking for a new bodyguard."

26 July 2017 @ 01:21 pm
alternate universe meme.
The Alternate Universe Meme
How To Play
1. Post with Your Character, name and canon in the subject line.
2. Feel free to mention which AUs you're willing or not willing to play in the body of the comment.
3. Tag by rolling for an Alternate Universe setting using
rng
.
4. Or Tag by picking whatever AU you'd like to play in most.
5. Have fun!
( prompts. )

26 July 2017 @ 02:00 pm
My funny friend and me (aka BROMANCES OVER ROMANCES)


unusual bffs

Nothing in the world is too much to do for this person. They're your best friend in the whole world!

...somehow. Even though you may not always be on the same page when it comes to your bestie status. Even though you make the Odd Couple look normal. You've always got their back, and they've got yours, and they're always ready for an adventure - or for you to drag them on one.


Comment with your character.
Reply to others. Remember, the crazier, the better! Crossover, crosswhatever, adopted or assumed cr. Just get your character a weird bromance.
Thread: have girl/guytime, stand up for or protect your friend, kick their ass if they're being a jerk, cheer them up, go on an epic quest, play video games, teach them a skill, make flower crowns, idec. Have fun and be cutiepies.
26 July 2017 @ 01:42 pm
Gimme, gimme, gimme, a crossover ship after midnight
26 July 2017 @ 01:39 pm
Life is your restaurant
WISH GRANTING MEME
Ever have something you wanted to thread out but just couldn't find the right characters for? Or none of the memes posted really hit what you wanted? Wanna try to find an RP partner in crime?
Well this is definitely the meme for you! Let's see if somebody will be your fairy god mother!
» Post here with your
RP wishes
,
memes
you want to see,
ideas
you've always wanted to try,
characters
you've wanted to play with,
scenarios
you'd like to play out.
» Conversely, if you see something that catches your interest,
respond
!
» Make friends and have fun. That's what this is all about
(Taken from
here
)
26 July 2017 @ 09:04 am
Flip a coin - madness or greatness
The (possibly AU, possibly crossover) Sibling Incest Meme

HOW TO PLAY
-Comment with your character and preferences. Be sure to mention any hard lines you have.
-Comment around to others.
PLEASE NOTE THAT IN ORDER TO FACILITATE CROSS-CANON TAGGING, THIS MEME WILL BE CONSIDERED AN AU FAIR GAME ZONE.
Feel free to comment in with characters who do not canonically have siblings or comment to people from other fandoms.
-Be respectful of others.
26 July 2017 @ 07:18 am
Back when the West was Wild
The Wild West Brothel (AU) Smut Meme
The year is 18...something-something. It's before cars, before airplanes, and before, if we're to believe movies and books, law and order were firmly put in order. The horse reigns supreme, though the train is an up-and-coming marvel, and that's where many people make their money- on both sides of "good" and "bad."

Cowboys and bandits run the trails while they guard or steal cattle, and the lawmen can be just as crooked as the big bosses that own everything, from the cows to the mines in the stony hills. This is a hard land, a land for killing and a land for dying on the sandy ground. Everything drips red with blood, with little exception. Of course, there are places to find a little comfort.

Such a place is Tumbleweed Tonya's infamous "cat house" brothel, the last stop before the open wilderness of the Broken Bird Trail, one of the most dangerous drives that leads all the way to Old Mexico through deserts and Indian territory. But you don't have to think so much about that at Tonya's. In a little enclave that includes a saloon and a mercantile shop, this little whorehouse is the best west of Texas. There's booze, good food, and, to be expected, good company. Tonya, a hardworn madame from back east who's surprisingly well-read, prides herself in keeping a menagerie fit for every taste, and she means every taste: there are young women, old women, Celestial maidens from the Far East, Indian maids, even men for those who enjoy a bit of masculine company. After all, she's not one to judge. Some even say that some of the workers may not be exactly...human.

You've found yourself here. Maybe you're a worker here, trying to earn a few dollars with your body. You could be an honest cowboy, or a bandit hero, or the law itself. Why you're here can be just as varied. This may be your last ride and you're looking to share the last moments with someone. Perhaps you're a regular who just likes a good screw every now an then, an ordinary citizen who just got sucked up in all this, or someone involved in the blossoming crime world who does their business in a good ol' fashioned brothel. Worst of all, though, you could be someone who's in love with one of the workers and is trying to save him/her. That can only end in tragedy.

Whatever the case may be, there are plenty of tokens to go around for those who have the money. Let your horse take a break, take a load off your feet, and enjoy some fun for a spell.



OOC


As someone who likes historical AU, I thought this may be a fun setting to play around with. Feel free to do as you like and do completely historical shenanigans, or play it fast and loose with something as varied as steampunk or sci-fi westerns. Of course, AU isn't completely necessary.

For rules, they're just like any other meme:
-Comment with your character.
-Comment to others.
-Get your smut on.

Blank comments are fine. However, if you like forms, we have those, too!

Character Name:
Age:
Role: What role your character is playing in this little show (ie, worker, cowboy, town sheriff, bandit). Multiples roles for different options are obviously okay.
Preferences:
Any Other Info: This is where you can put information about your character, their personality, or maybe even their "AU" information for this post. You can also come up with scenarios if you'd like.


26 July 2017 @ 04:06 am
The Sexy Superhero Meme + The Sexy RPG Meme @ tlh

25 July 2017 @ 09:03 pm
I CHOOSE YOU, PIKACHU
POKEMON AU MEME
IT'S TIME FOR THE POKEMON ADVENTURE YOU'VE ALWAYS WANTED. Whether you're a trainer on your journey, a gym leader, a Kahuna, a member of Team (whatever), or any other thing your heart desires, make sure to have a good time and take good care of your Pokemon! Maybe you have a human companion along with you too. A journey is always better with friends.

• Top level your character. Include any details you might think are relevant.
• Reply to other people's top levels!
• Feel free to post a trainer card for #aesthetic purposes.
• Have fun!

Burned my hands...

And the kitchen.
Current Mood:

distressed

25 July 2017 @ 07:41 pm
Those who do not learn from history
The Historical Romance (AU) Meme
(also including high fantasy, steampunk, and sci-fi because why not)
There's nothing quite like a good historical setting to take a tale of sordid romance to the next level. Perhaps it's the setting that seems so separate from our own time, thus making the whole thing feel more exotic or epic. Besides, the codes of attitude! The costumes! The traditions! The disease and early death!
Uhhh, did I mention the costumes?
HOW TO PLAY
This is a meme for shipping in historical (and also fantastical by historically based) settings. Pretty self-explanatory.
Post with your character, information, and preferences.
There are TWO things you can RNG here, because everybody loves some RNG. First is time period, second is prompt. Two for the price of one.
Comment to other people.
Be kind to others, play nice, etc.

I'm terrified that he's leaving me.
Current Mood:

scared